2021 Saratoga's Firefighter of the Year!!!
Submitted by Jason Lucero on Sat, 11/06/2021 - 20:46
Sunday, November 6, 2022 (All day)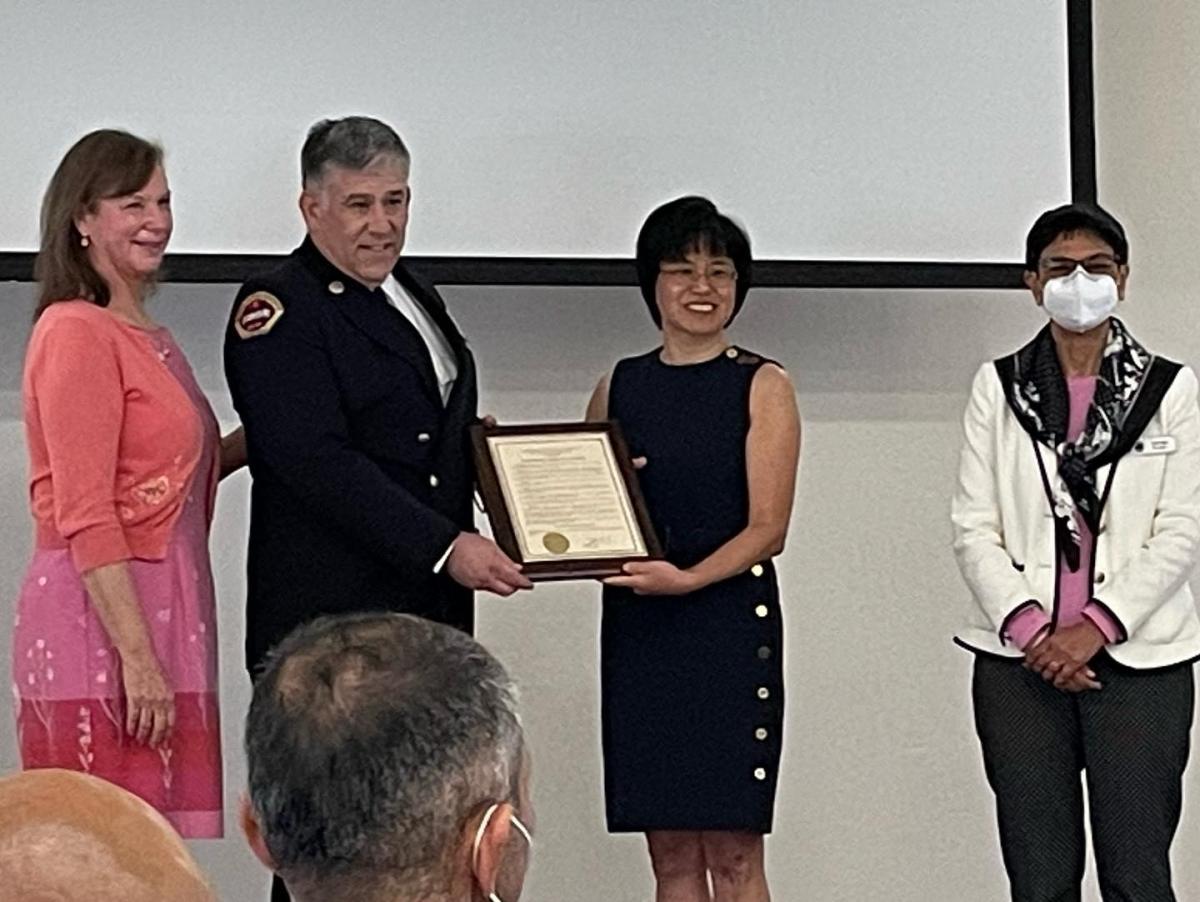 On November 6th 2021, Saratoga Mayor Yan Zhao presented Firefighter/Engineer Paul Lellman with Saratoga's Firefighter of the Year award. Paul is a steadfast presence in Saratoga. Paul is not only an accomplished firefighter, he's a constant source of kindness, knowledge and encouragement around the firehouse. Our sincere congratulations to Paul for his well deserved award. Also, our humblest gratitude to Mayor Zhao and to the City of Saratoga for taking time to recognize Firefighter/Engineer Lellman's commitment to the community.