2022 Billy Jones Wildcat Railroad BBQ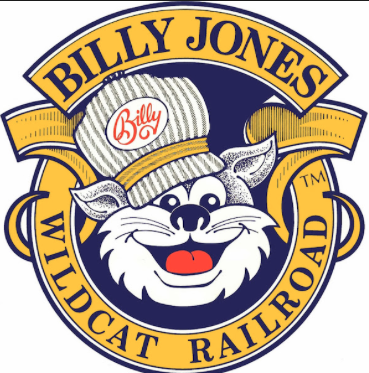 The annual BBQ is held for the volunteers (people who do free community service) who help support the Billy Jones Wildcat RR. The event is located at Oak Meadow Park in Los Gatos on Thursday September 16th. We need 4 to 5 people to help.  Set up/Cooking is at 3:30 - 5:00 pm. Serving is at 5:30 pm and Clean up is at 5:30 - 6:30 pm.
We will meet at the grass area next to the Carousel. If you need any further information please contact Veronica Periera or your Union representative. Please click on the link for further information about the Billy Jones Wildcat Railroad.
About the Billy Jones Wildcat Railroad: 
The Billy Jones Wildcat Railroad, Inc. is a 501 (c)(3) non-profit organization that was founded in 1968. Both the railroad and W.E. "Bill" Mason Carousel exist as a legacy of Billy Jones and as a means to preserve history and entertain the public. All proceeds and donations go to perpetuating the railroad and carousel, as well as maintaining our ability to provide historical and entertaining recreation for persons of all ages. Every penny made goes into preserving this gem in Los Gatos. 
What does being a nonprofit mean? The Billy Jones Wildcat Railroad is a private organization that receives no outside funding. We are not part of the town of Los Gatos or the county of Santa Clara, and lease the property that we are on from both entities. Every penny that is acquired though ticket, retail, and food sales goes back into the organization – including costly repairs on all our equipment and buildings. 
The railroad hosts special events to not only raise extra funds, but provide a different experience for our loyal patrons. Special events like the Pumpkin Train and the Holiday Train are a way for the railroad to ensure some funds for rainy days- quite literally, as we move into the slower winter season. 
We can't do it alone! We have a group of volunteers who give their time and resources to ensure that weekend after weekend the train and carousel can operate to provide a fun and inexpensive experience to the bay area, and a destination to the areas beyond.
Date:
Thursday, August 25, 2022 - 15:00